Disentangling The Menstrual Cycle: What's Actually Going On?
Menstrual cycles are a part of life for a significant chunk of the population. But have you ever wondered what's actually going on when someone says "I've got my period."
Yes, we all know the basics: there's blood involved. But there's much more to it than that.
Menstruation begins at the follicular phase – springtime in the cycle, if you want to think of it that way.
At this point, the ovaries begin creating the conditions for the release of the egg. People going through this stage of the process typically report increased energy levels, positive mood and renewal of skin. Hormones are generally quite stable, instead of bouncing around all over the place.
The next phase is ovulation where the egg is released. At this point, the person is at their most fertile and has a high sex drive, plenty of confidence and glowing skin.
Ovulation is followed by the luteal phase where progesterone levels and oestrogen levels increase together. This phase is characterised by low energy and oily, congested skin. Some people also have anxiety during this stage.
The last stage is called the menstrual stage. Low mood, fatigue and period pain are all common.
If this whole circus is a little confusing to you, then the following Yoppie infographic should help. It lays out the four seasons of the menstrual cycle, showing you the hormones associated with each of them. As you'll see, it doesn't have to be complicated. And once you understand the underlying biology, it actually makes quite a bit of sense.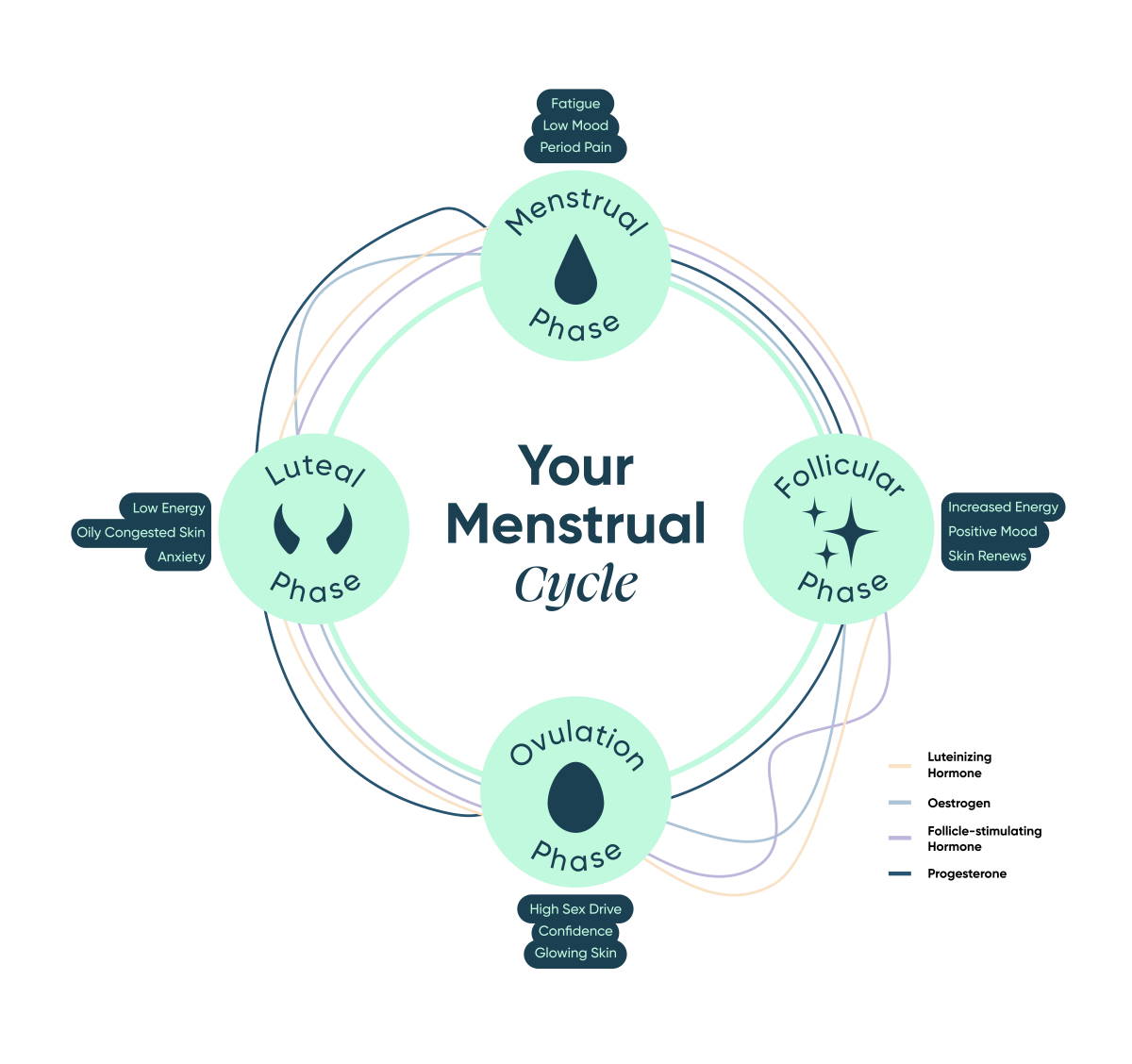 Infographic design by Yoppie
Comments