How to Build Muscles for Men
We all know the importance of staying healthy. We should eat healthy food, exercise, quit smoking, and limit consuming alcohol. It is good to exercise. But a group fitness class here and a jog there won't give you the muscles you want. What's essential for this is a planned approach.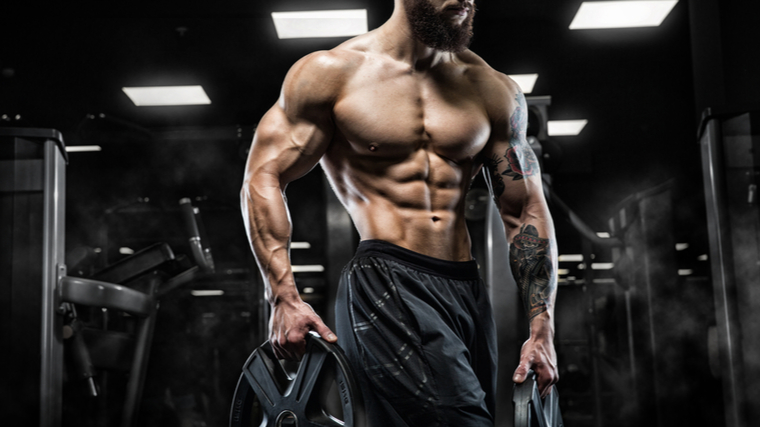 Men will look better when they have muscles. Clothing will fit better, you will feel healthier, and you will easily be able to stand out in a crowd. These are good reasons why guys spend many hours in the health club. Building muscles should always be a priority, irrespective of your height or body frame. You do not need to be a bodybuilder. Just the right exercises and healthy approach should do the trick.
Why Muscle Building Is Important
With advancing age, cross-sectional area of muscle and muscle mass can decrease. This can cause several issues, like osteopenia or reduced bone density and reduced strength. Muscle loss can also cause diabetes, fat gain, and heart disease, according to the results of a study, which was published in the Journal of Health & Fitness.
Procedures like emsculpting will help. But there is really nothing like a good workout. Working out will give you strong muscles, which will keep your bones strong. You will be able to prevent degenerative conditions like osteopenia and osteoporosis. But it is not just about lifting weight. You need a holistic approach to achieve the best results.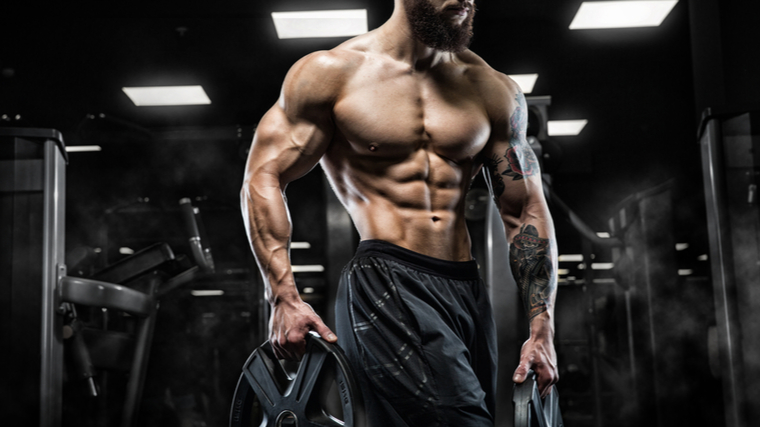 Eat Protein
Good protein intake helps us in many ways. The body needs it to repair tissues, regulate the hormones, increases fat burning, and also lowers the blood pressure. Besides, proteins also help us curb appetite. Many studies
have shown that proteins can strengthen the bones and increase muscle mass. So if you are planning to lift weights or gain muscle, it is critical that you should consume enough protein.
There can be muscle hypertrophy when the cells have to regenerate muscle fibers. Adequate protein intake will protect you. The human body needs carbohydrates. But protein is the most essential component of muscle gain.
How much protein should you eat? Many experts have recommended consuming 1 gram of protein for each pound of body weight. You can eat salmon, eggs, chicken, lean beef, Greek yogurt, and soybeans. They are all good sources of protein.
Strength Training
There cannot be any shortcuts. But this doesn't mean you need to train extensively to build muscles. Start with a reasonable schedule, with some resistance training. You should perform squats, lunges, and exercises that will give your hamstrings and quads a workout. Also do a few cardio activities that will prompt the legs to build muscles.
Whichever strength training routine you go for, ensure that the number of repetitions and resistance levels are high enough so that the muscles get fatigued. You can try doing 3 sets of 8 to 10 reps for all the exercises. While exercising, keep your metabolism and heart rate elevated. Don't worry if you don't have weights. You can try calisthenics, plyometrics, and resistance bands.
Alternate the muscle groups in this way:
Day one – Triceps, shoulder, and chest
Day two – Lower body (hamstrings, squads, hip abductors and adductors, gluteals, and calves)
Day three – Biceps, back, and abs
Take a Break
You cannot go hard always because the body needs adequate rest. Give your body the time it needs to recover. Plus, your body won't get the chance to grow if you are working out every day. Limit yourself to three days a week, but it should never be on back-to-back days. But each time you exercise, you must take your body close to the exhaustion limit.
Drink Enough Water
Your body needs enough water but sadly, many people fail to realize its importance. Staying hydrated is even more important when you are doing exercises, which is why you must drink more than the 8-10 recommended glasses. It is best that you drink 12-16 ounces before your workout. Keep drinking every 15 minutes when you are exercising.
Get Adequate Sleep
Sleep is another forgotten element in the effort to gain muscle. The human body often carries out repair work when you are sleeping. If you are exercising, the muscles will get repaired and will also grow when you are asleep. The muscle-growing hormones will be secreted at this time.
Ideally, we must sleep for at least 8 hours a day. However, given our busy schedules, this can be difficult for many. You should at least sleep for 6 hours minimum. But remember, this doesn't include an afternoon nap, for those who have the opportunity.
Go to bed around the same time every night. Also, wake up at the same time. Also, always sleep in a dark, cool, and quiet room. Keep your mobile phone away when you are sleeping.
These small things will all help you gain the muscle mass you want. Feeling sore? Get enough rest. Remember to give your body the rest it needs and the chance it deserves to grow.
Comments